Quick Lime Production project in Vietnam
Date:2023-11-17 17:05:52
Author:admin
Views: 145
1. Project profile
Customer company is a set of technical consulting, after-sales management and industrial production and manufacturing as one of the integrated company. According to company development, the Company is ready to build a complete lime production line, including three sections, limestone calcination section, lime powder grinding section and lime hydrated section.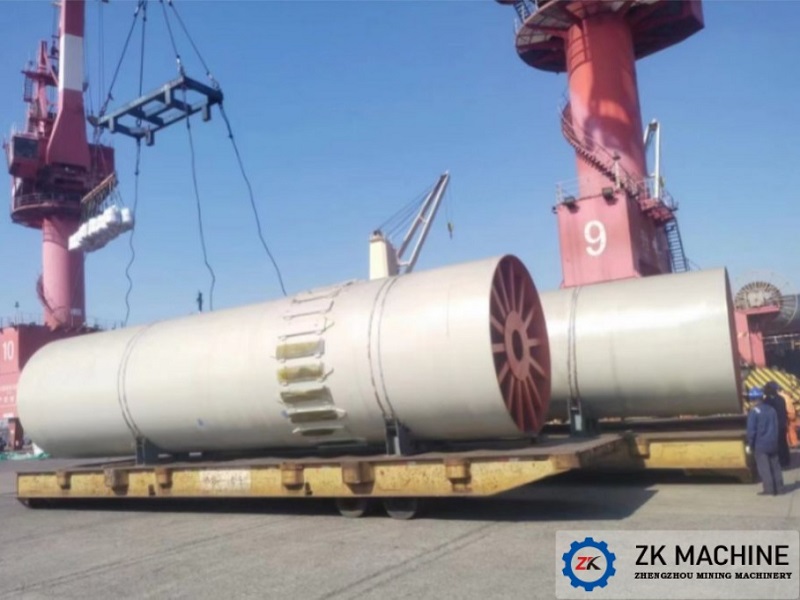 2. Project description
The customer will buy the raw material limestone from the mine. According to the use of lime, our engineer inform the customer clear the quality requirements of limestone, so that customers can purchase the quality of raw limestone to meet their steel factory requirements. At the same time, it is recommended that customers directly purchase limestone with a certain size, which can be enter into rotary kiln directly and calcined. This can save the cost of the crushing section, and also saves the waste of powdered materials that cannot enter the rotary kiln in the crushing process. Limestone calcination section, the capacity demand is 200 tons per day, the fuel is coal. The capacity demand of lime powder grinding section is 8-10 tons per hour, and the grinding fineness is 80% less than 90 microns. Lime hydrated section capacity demand 8-10 tons per hour.
3. Equipment parameter
Lime calcining section, rotary kiln selection diameter of 2.8 meters, length of 43 meters. The front section of the rotary kiln is equipped with a vertical preheater, and the high temperature exhaust gas from the front of the rotary kiln enters the vertical preheater to preliminatively preheat and decompose the limestone raw materials. After being preheated and decomposed, the limestone can be calcined quickly after entering the rotary kiln, thus improving the production efficiency. The calcined lime enters the vertical cooling machine for rapid cooling, thus ensuring the activity of the lime.