Introduction
Ore rotary dryer researched and developed by our company is a kind of high efficiency and energy saving drying equipment by absorbing successful experiences of similar machines at home and abroad. It has many advantages, such as high processing capacity, wide applicable range, small flow resistance, easy operation, etc.
Ore rotary dryer is mainly used for drying various materials with a certain humidity and granularity, such as iron ore, titanium ore and quartz sand. It has strong adaptability to materials. It generally is suitable for drying granule materials and block materials. It can also be used for drying some sticky paste materials or materials with high water content by mixing with materials.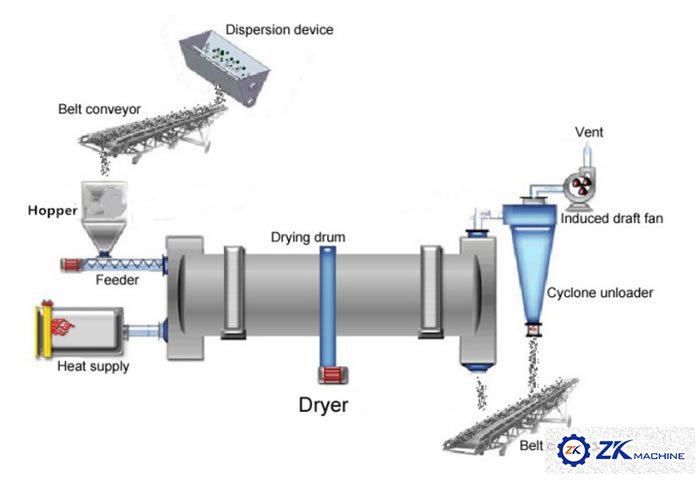 Features
1. The internal adopts assembled structure which has improved the accuracy of the equipment and it is easy to transport and install.
2. Adopts assembled hoist board so as to exchange heat fully and lower the energy consumption.
3. Temperature induction monitor, uniform vibration and airproof setting, which improve performance and productivity efficiently.
4. The assorted combustion furnace is a type of energy-efficient and has the characteristics of smaller area, easy regulation and equipped with greenhouse.