Introduction
Ring Hammer Crusher
is a kind of impact and rotor crusher with ring hammers. When the material enters into the crusher, it will be crushed by the high speed ring hammer fistly. Crushed materials obtain kinetic energy from ring hammer at the same time,rush to the breaking plate with high speed,by the second break,then fell on the screen plate,materials is crushed further by cutting,pressure,grinding from ring hammer and interaction each other, discharged from screen.The sundries can not be crushed come into the metal collector,cleaning regularly.
Ring Hammer Crusher
is used to crush brittle materials, like gangue, coke, slag, red sandstone, shale, loose limestone, etc. The compressive strength of the material does not surpass 100Mpa; the surface water no more than 15%.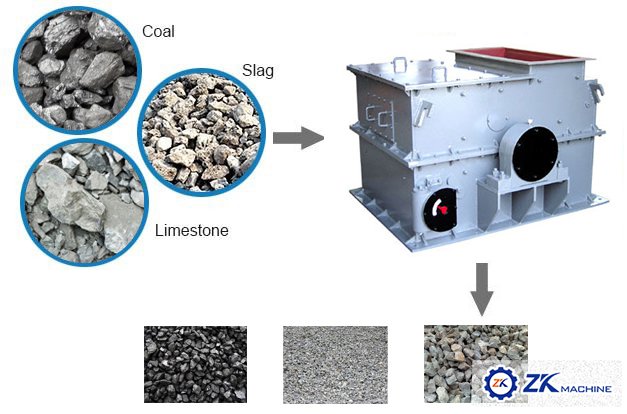 Features
1. It has large crushing ratio (normally is 10-25, or up to 50), high production capacity, even particles size, less over crushing phenomenon, simple structure, high weight and easy operation.
2. It can break material with size of 600-1800mm directly into size of 25mm or below.