Introduction
Ore ball mill is used to separate and screening different ore minerals, separate ore tailing. It also be used for ore grinding, non-ferrous metal beneficiation, new-type building material producing. Ore ball mill is mainly applied to the powder processing of mineral products in the industries of metallurgy, construction materials, chemical, and mining, etc.
Ore ball mill can produce powder from various non-flammable and non-explosive mineral materials with Mohs hardness below 9.3 and humidity below 6%. The product size is adjustable in the range of 80-425 mesh. Ore ball mill is possible to produce 30-80 mesh coarse powder through special device in the machine if necessary.
Applicable materials: Copper ore, iron ore, gold ore, silver ore, chrome ore, hematite ore, manganese ore, molybdenite ore, tungsten ore, barite, limestone, kaolinite and slag, etc.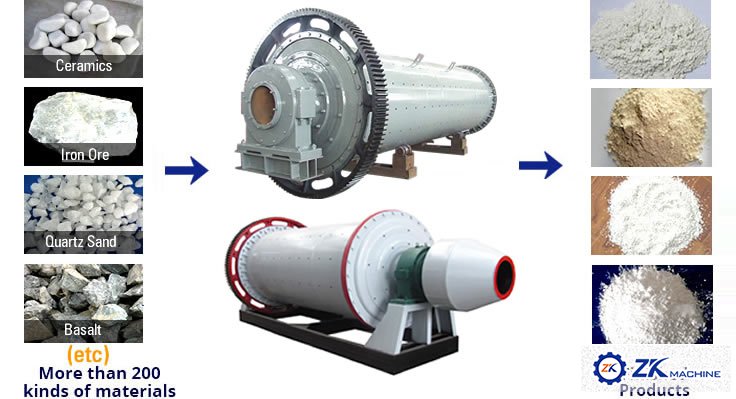 Packaging & Delivery

Technical Support

Successful Cases

Features
1. High grinding efficiency, low consumption; Product fineness is adjustable and uniform;
2. Low energy consumption, low wear, low operating costs; Small vibration, low noise, environmental friendly;
3. Liner is made of high-quality wear resistant material with high strength, wear resistance and long working life;
4. The hollow shaft uses steel casting, the inner lining can be dismantled and changed, and the rotary rack wheel uses casting gear hobbing and inside the cylinder there is wear-resisting lining board which has fine abrasion performance.