Introduction
Cement rotary kiln is used for calcination clinker from limestone, clay etc to produce cement product. Rotary kiln is a pyroprocessing device used to raise materials to a high temperature to calcine the materials in a continuous process.
We provide equipments for complete
Cement Production Line
with capacity from 50 tons per day to 3000 tons per day, more information and price, please contact us!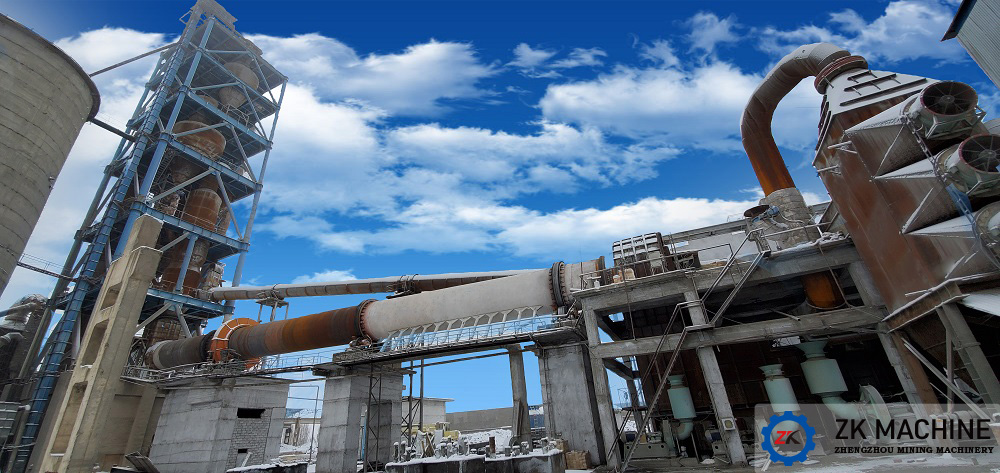 Application of Rotary Kiln:
Rotary kiln is widely used for many industries like metallurgy, chemical industry, building refractory materials, environmental protection, etc. Materials produced using rotary kilns include: Cement clinker, Limestone, Metakaolin, Titanium dioxide, Alumina, LECA, etc.

Structure of Rotary Kiln:
The Rotary Kiln consists of cylindrical shell, supporting device, supporting device of thrust roller, driving unit, moveable kiln head, sealing device on the tail of kiln, coal dust pipe device, etc. the kiln body has a certain tilt angle with level. The whole kiln body is supported by the roller supporting device, and it is also equipped with thrust roller device to control the up and down movement of the kiln body.