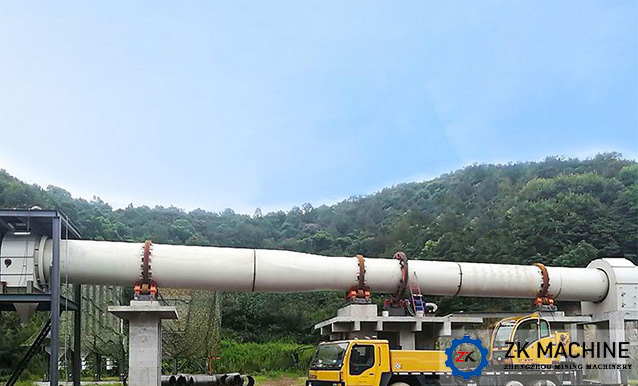 LECA Rotary Kiln
Model: Φ1.6x32 - Φ4.0x60 (m)
Capacity: 0.8 - 105 (t/h)
Material: Shale, Clay, Sludge, Fly Ash, etc.
Application: Building materials, Metallurgy, Chemical, etc.
Leave a Message
Chat Online
CONTACT US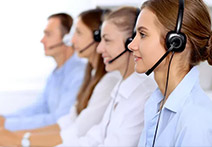 Introduction
LECA (Light Expanded Clay Aggregate) as a new environmental protection material is widely used in the construction field. It can be made of wallboard, brick and other new wallboard material. It also can be used for insulation, floor, lightweight concrete, water treatment and etc. Rotary kiln is the key equipment in the LECA production. The performance will effect the final LECA quality and production cost directly.

Rotary Kiln can be divided into two parts: Drying Kiln and Burning Kiln. The overall part is insert type layout. There is a connecting hopper in connection part. It is easy for maintenance. It has the separated drive system. It is easy to control the separated rotation speed.


Features
1.Rotary kiln drive adopts frequency conversion speed adjustment. High efficient and low power consumption.

2.Low unit product fuel energy consumption.

3.Minus pressure operation and low powder dust pollution;

4.Simple process flow chart. Complete drying, granulating, burning simultaneously.

5.Compact layout, light system equipment weight and low investment.


Parameter
No.
Spec. (m)
Capacity
Slope
(%)
Rev. Speed
(r/min)
Reducer Model
Motor
Per hour
(m3/h)
Per Year
(m3/a)
Type
Power
(KW)
1
Preheat Kiln
Φ1.25×18
2.95~3.94
18000~24000
4
1.0~5.0
ZQ500
YCT225-4A
11
Calcined Kiln
Φ1.6×14
1.0~5.0
ZQ650
YCT225-4B
15
2
Preheat Kiln
Φ1.55×20
4.36~5.81
26700~35000
4
1.0~5.0
ZQ650
YCT250-4A
18.5
Calcined Kiln
Φ1.9×16
1.0~5.0
ZQ750
YCT250-4B
22
3
Preheat Kiln
Φ1.8×22
5.9~7.87
36100~48000
4
1.0~5.0
ZQ750
YCT250-4B
22
Calcined Kiln
Φ2.2×18
1.0~5.0
ZQ750
YCT250-4B
22
4
Preheat Kiln
Φ2.0×24
7.42~9.88
45400~60000
4
1.0~5.0
ZSY224
YCT280-4B
30
Calcined Kiln
Φ2.5×20
1.0~5.0
ZSY224
YCT315-4A
37
5
Preheat Kiln
Φ3.0×20- Φ2.5×12
9.5~17.51
80400~107000
4
1.0~5.0
ZS1450
YCT355-4B
75
Calcined Kiln
Φ3.0×22
1.0~5.0
ZS1250
YCT355-4A
55
6
Preheat Kiln
Φ3.2×20- Φ2.8×14
13.9~16.2
100000~115000
4
1.0~5.0
ZS1450
YCT355-4A
55
Calcined Kiln
Φ3.0×22
1.0~5.0
ZS1250
YCT355-4A
55
Related Cases MORE >
You can get the latest price and we will contact you within one business day!
Henan Zhengzhou Mining Machinery Co., Ltd.