Introduction
Energy-saving ball mill is a new type grinding equipment transformed from the traditional ball mill, it is possible to reduce energy consumption, and increase the grinding capacity. It is mainly used for cement, powder plant, refractories, chemical, aluminum, building material, ceramic, steel slag and other production industry. It follows more crushing and less grinding principle to save energy and the outlet material sizes can be adjusted by revising steel balls ratio.
We supply ball mills for the following materials:
Cement, limestone, clinker, coal, marble, granite, slag, quartz, feldspar, calcite, barite, zircon sand, fly ash, magnetite, molybdenite, hematite, fluorspar, lead & zinc, manganese, tungsten, etc.
We have rich project experience in many countries, such as Indonesia, Malaysia, Vietnam, Iran, Kuwait, Turkey, India, Pakistan, Venezuela, Bolivia, Guyana, Russia, Armenia, Tanzania, and many more. Looking forward to your inquiry, we will give you professional suggestion, perfect service and best price.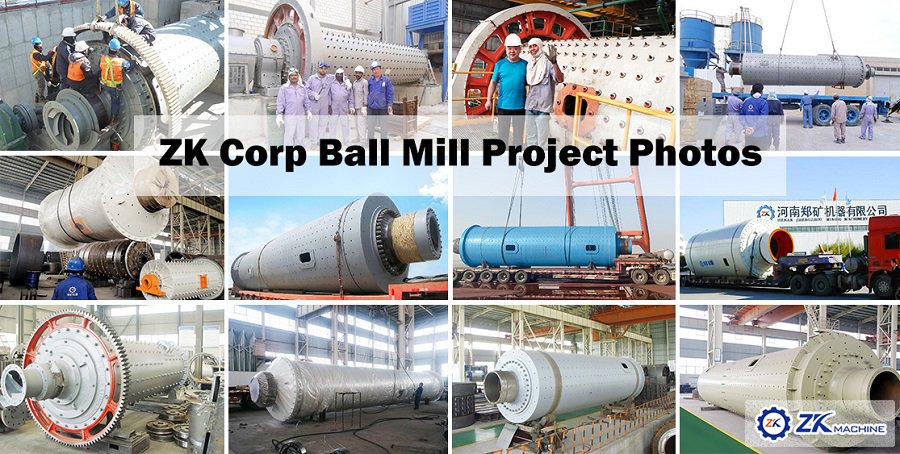 Spare Parts Supply:
ZK Corp also provide high quality ball mill spare parts according to your drawing, such as ball mill liner, grinding balls, large gear ring, cylinder, bearing seat, large gear, small gear, etc.


Features
1. Large capacity and continuous work are obvious advantages;
2. Various barrel lining and grinding media, excellent corrosion resistance;
3. Large capacity and crushing ratio; High grinding efficiency, low energy consumption;
4. Large application range, simple structure and convenient maintence;
5. Good sealing performance. It can be adapted to different working conditions;
6. Product fineness is adjustable, uniform and high qualified.
7. Installation and adjustment are very convenient and easy to operate.