FP16 Disc Granulator for France
Contract date: July 13, 2022
Feeding materials: iron ore + cement
Capacity: 2TPH
Equipment: 1set of PQ16 Disc granulator
Project information
The customer is Holcim France company, one of the world's top 500 companies, who needs a disk granulator, raw materials: iron ore + cemen.
Technical Solution
According to the customer's basic demand data, the process engineer calculated and recommended the model PQ16, and then submits detailed technical and commercial quotations and general drawings to the customer for confirmation.
Later, within a period of the following two months, the customer had a detailed communication and confirmation on the form of scraper, the reinforcement of disk, the protection of transmission device, and the CE certification of equipment. Our equipment engineers have adjusted the general drawing for many times according to the special requirements of customers, and provided detailed drawings to customers for communication and confirmation for many times. The customer gave full recognition to our technical team and processing design ability.

Equipment Technical Specification
Technical parameter for PQ16 Disk Granulator
No.
Items
Unit
Parameter
Remark
1
Effective diameter
mm
φ1600
2
Effective height
mm
300
3
Rotating speed
r/min
2~19
4
Slope
°
40~50
5
Main port
Model
YVF2-132M-4
Power
kW
7.5
Rotating speed
r/min
1440
Voltage
400V
6
Main gearbox
Model
ZQ35-16-I
Speed ratio
I=15.75
Central distance
mm
350

Equipment photo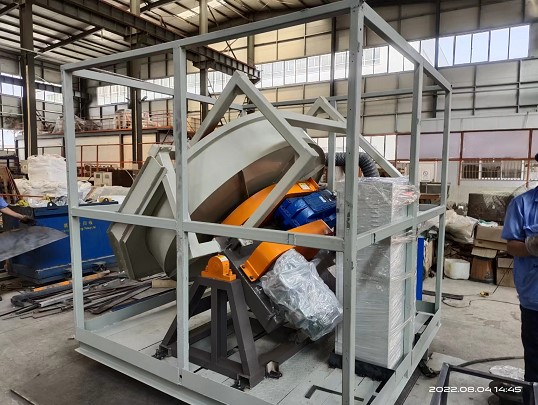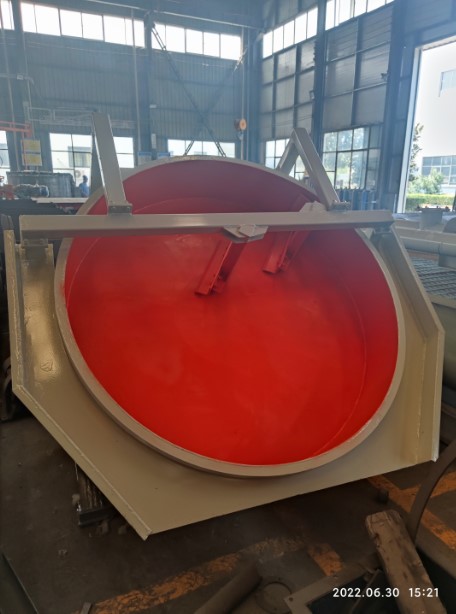 Related Products
You can get the price list and we will contact you within one business day!