257 TPD LECA Production Line for Zhangzhou Mircowater Ltd.
Ⅰ Project Overview:
Project Located: Zhangzhou, Fujian Province, China
Construction Unit: Zhangzhou Microwater Environmental Protection Technology Co., Ltd.
Product Name: Solid Waste Light Expanded Clay Aggregate
Production Capacity: 257 TPD
Services: From raw materials storage and transportation, ingredients, mixing, granulation, calcination, cooling storage and packaging products to finished products, environmental dust collection system, electrical automation control system design, equipment supply, equipment installation and commissioning, and other train technical service.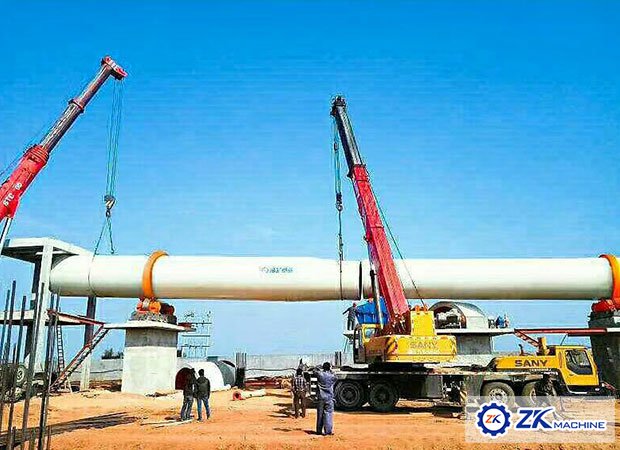 Ⅱ Project Description:
In July 2016, Zhangzhou Microwater Environmental Protection Technology Co., Ltd. began to screen and choose the manufacturers of solid waste ceramsite production line. After more than five months of program discussions, finally our company is confirmed as the final supplier of production line equipment. In January 2017, both parties signed contract. This daily production capacity of 257 tons project is an environmental protection project that uses industrial solid waste (chrome mud, electroplating mud, paper sludge, etc.) to calcine ceramsite for resource treatment. The project is planned to be built in the Leather Garden of red lakes of Zhangpu County, Zhangzhou City. The purpose of the project is to dispose the solid waste generated in the leather park, making the whole park industry sustainable. Due to the material characteristics of the production line, it requires that there is no dust leakage during material transportation process, therefore the equipment should be good sealing. Material has a strong corrosive, thus it requires the equipment to achieve the corresponding indicators in the preservation. In view of the above characteristics, our engineers design the suitable production equipment and processes for the owners to achieve the satisfaction of the owners.
Ⅲ Main Equipment:
| | | | |
| --- | --- | --- | --- |
| No. | Equipment Name | Model | Qty |
| 1 | Biaxial mixer | Φ500×5000 | 2 Sets |
| 2 | Roller granulator | GL700×600 | 1 Set |
| 3 | Toothed Roller Crusher | 2PDG600×750 | 1 Set |
| 4 | Plug-in rotary kiln | (Φ2.8×20+Φ2.4×20)+Φ3.0×22m | 1 Set |
| 5 | Rotary Cooler | Φ2.5×30.5m | 1 Set |
Related Products
You can get the price list and we will contact you within one business day!