Factors affect calcination accuracy of the rotary kiln
Date:2017-11-24 14:00
Author:ZK Corp.
Views:
Calcination is the main function of the rotary kiln. the calcination accuracy is higher, the production capacity will be greater, and the calcination effect can also meet the actual needs of users, so users are more concerned about calcination accuracy when buy the rotary kiln, what are those factors affecting the calcination accuracy of the rotary kiln? And how to improve its calcination accuracy?
Rotary kiln calcination accuracy factors:
1. Structure reasonable
Reasonable structure can improve the stability of the operation of the equipment, while improve the calcination accuracy is also a great help, so many manufacturers in the design and manufacture of equipment, considerable attention to the structure. Only in this way, in order to develop more excellent equipment, thereby enhancing the calcination accuracy of the equipment, the calcination effect of the equipment is more ideal.
2. Good Performance
Performance and equipment processing accuracy are also closely linked, so the selection of excellent performance equipment to enhance its calcination accuracy plays a very important role. The performance of the device and the motor has a certain connection, especially the motor model, specifications, parameters, etc., and only matched with the material to fundamentally improve the accuracy of the device.
3. Proper operation
Reasonable operation is also one of the main ways to improve equipment processing accuracy, so all manufacturers need to increase the training of operators, so as to make users more proficient in the operation, which to a certain extent, can also enhance the safety of equipment, it plays an active role in guiding the extension of the service life of the device.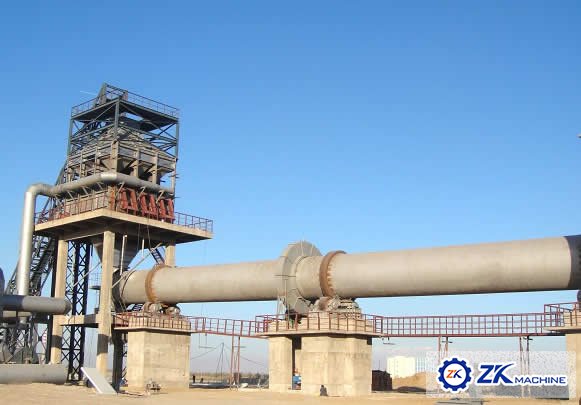 How to improve the accuracy of rotary kiln?
1. Users must choose excellent quality, excellent performance, stable operation of the equipment in the purchase, such equipment is not only not prone to failure, its calcination accuracy will be greatly improved.
2. In the process of using the product should be strictly in accordance with the standards of production, and thus make the equipment more secure, you can enhance the service life of the equipment, the calcination effect can also meet user standards.
3. To carry out regular maintenance and repair of equipment, especially in the inlet and outlet should pay more attention to it, so as to ensure that equipment processing accuracy is higher.
Previous:How to improve the efficiency of ball mill equipment?
Next Page:How to do the run test of ball mill?
You can get the price list and we will contact you within one business day!