What industry ball mills are used in?
Date:2017-11-21 16:22
Author:ZK Corp.
Views:
Ball mill is the key equipment for grinding industrial material after crushing, the application area of ball mill is very wide, such as cement, new building materials, refractories, fertilizers, metal beneficiation and other production industries. This article mainly analyzes what industry ball mills are used in, for the convenience of users to reference.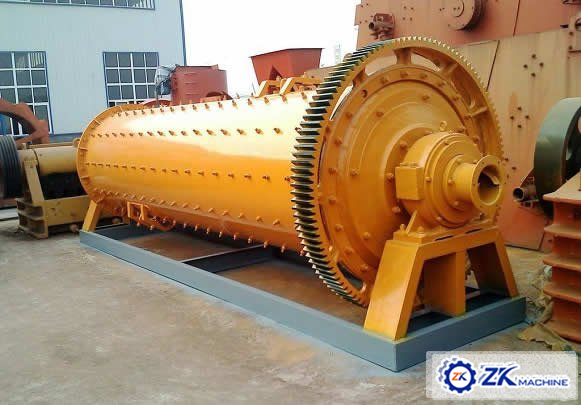 1. Mineral processing line
Ball mill is an important equipment in mineral processing production line, with the development of mining industry, ball mill in ore dressing operations have more and more obvious advantages. The performance of the ball mill determines the quality of beneficiation, if the ball mill is cost-effective, can well concentrate and tailings separation, to ensure the quality of beneficiation.
2. Cement production line
Ball mill is an important grinding equipment in cement production line, after crushing, the ball mill will grinding material to a reasonable degree of fineness, and then put into rotary kiln for calcination. If the ball mill grinding unevenness, material uneven heating, the produced cement clinker pass rate is low, will give users unnecessary losses.
3. Flotation production line
Ball mill plays a decisive role in flotation production line. After the ore is crushed, only after ball mill grinding to a reasonable degree of fineness, flotation operations can be carried out. If the material does not pass the fineness, in the flotation process, flotation equipment and ancillary equipment do not separate the concentrate very well.
4. Slag, cinder resource production line
The industrial waste such as slag and cinder not only affects the area but also pollutes the environment. After the ball mill grinding, slag and cinder into slag powder, this slag powder according to a certain proportion of cement can be directly mixed with the preparation of cement, not only can improve the performance of the formulated cement, but also a good building materials. It can also be used as admixture in the concrete industry to replace parts of cement and improve concrete performance.
5. Chemical raw materials production line
Concrete expanders used to formulate expansive concrete, with the compensation of concrete shrinkage and dense concrete, improve the role of impermeability of concrete. Use sulphoaluminate clinker or aluminate clinker according to a certain percentage of mixing, adding to the ball mill grinding to a certain degree of fineness to produce a concrete expansion agent, is widely used in post-pouring concrete and some seepage-proof projects.
With the continuous updating of ball mill grinding technology, ball mill grinding fineness higher and more uniform types of ball mill is also more rich, more targeted, different types of ball mill plays a crucial role in the relevant fields.