How to choose a good manufacturer of energy-saving ball mill
Date:2017-11-07 14:51
Author:ZK Corp.
Views:
Energy-saving ball mill is particularly favored ore grinding processing equipment in beneficiation, metallurgy, building materials industry, which is different from the general ball mill, it is a new type of ball mill equipment designed and manufactured using higher technology. It has good processing effects on gold ore, iron ore, copper ore, bluestone, marble, feldspar and other materials. There are many national manufacturers of energy-saving ball mills, then how to choose a good manufacturer of energy-saving ball mill? ZKcorp introduce you some tips: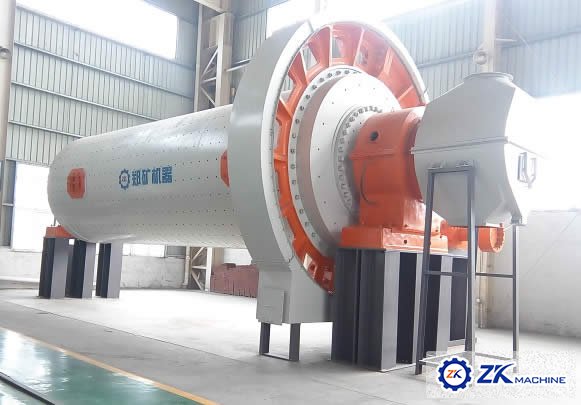 First, skills to choice manufacturers of energy-saving ball mill.
1, step one: Internet search, search on google, excellent professional manufacturers of energy-saving ball mill, a preliminary understanding of the manufacturers website layout, production equipment, choose 3-5 more excellent manufacturers;
2, step two: in-depth understanding of the layout from the website, as well as equipment models, parameters, quality to see if the equipment is more in line with user needs, selected 2-3 more reliable manufacturers;
3, step three: come visit, is the user should to do, only in person, in order to better understand the true strength of the manufacturers, combined with equipment quality, price and other considerations, choose a better factory.
4, pay attention to the details: when choosing a manufacturer, the customer must sign the normalized purchase contract with the manufacturer, and pay attention to the contract details, meanwhile, make sure the after-sales service of the manufacturer should be perfect so as to avoid disturbing the later use of the equipment.
Second, a good manufacturer introduction of energy-saving ball mill
Henan Zhengzhou Mining Machinery Co.,Ltd. is a manufacturer professional of energy-saving ball mill in China, Why choose this manufacturer? There are three highlights:
1, strong and good reputation: have a reputable reputation and market position in China, "ZK" brand has gradually highlighted the internationalization, the strength of the entire industry is quite strong.
2, excellent quality equipment: manufacturers adhere to ingenuity, well-designed process, Production equipment with better quality, and the full range, model variety, support for professional customization, selective more flexible.
3, low prices, good service: The company's energy-saving ball mill affordable, cost-effective in the industry, at the same time manufacturers support home installation, commissioning and maintenance services, make customers more satisfied, more at ease.
Third, manufacturers characteristics of energy-saving ball mill
1, energy-saving, fuel-efficient is the fundamental, a single device cost savings of 50,000 yuan a year;
2, high efficiency, 1.5 times the production of the general ball mill;
3, there are dry, wet grinding two processing options, work more flexible, easier to operate;
4, environmental protection, intelligence, production work without pollution, noise, and tailings treatment is appropriate.
If you need a energy-saving ball mill, to choose Henan Zhengzhou Mining Machinery Co.,Ltd. it is a manufacturer better, strength, good quality equipment, low prices, excellent service, and professional guidance for your selection, welcome to consult purchase!
Previous:none
Next Page:Value of ball mill in the grinding industry
You can get the price list and we will contact you within one business day!