Commonly used kiln types of rotary kiln
Date:2017-12-05 13:37
Author:ZK Corp.
Views:
Henan Zhengzhou Mining Machinery Co.,Ltd is a professional manufacturer of rotary kiln in China, which is widely used in cement, quick lime, magnesium, metallurgy and calcination industriy. This article mainly introduces some commonly used kiln types of rotary kiln.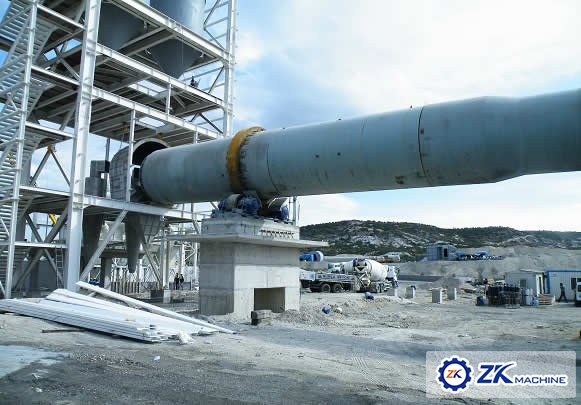 1. Straight kiln type.
Cylinder shape is straight, the steel cylinder kiln inner diameter of the kiln head and kiln tail is consistent, this kiln-type is easy in manufacturing and installation, filling coefficient of the material in the kiln is consistent, the move speed is uniform.
2. Kiln head expanded type.
This kiln type have a combustion space expanded, the heating capacity of kiln head can be increased, it is beneficial to improve production.
3. Kiln tail expanded type.
This kiln type can improve the preheating capacity of the kiln, reduce the wind speed and exhaust temperature of kiln tail, save energy. Under the same conditions of heat transfer area of the kiln, kiln tail expanded type can shorten the kiln length.
4. Both ends expanded type.
Have advantages of the above two kiln types, but manufacturing and installation is more complicated, for the simple process of calcination, rarely use this type of kiln.