SOLUTIONS
PRODUCTS LIST
CONTACT US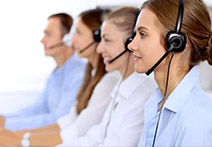 The achievement of 2YK1530 Vibrating Screen in Dominican Rep
Project Site:Dominican Republic Equipment:2YK1530 Vibrating Screen Production Capacity:60t/h Applied Material:ScreeningFerronickel particle Applied Industry:Steel Industry Project Introduction:In June 2016, we signed the Sales Contract with customer in China about the 2YK1530 vibrating screen, it was used in screening Ferronickel particle, and capacity is 60t/h. Brief Introduction: 2YK1530 vibrating screen is an new series of screen, which was designed according to the company after years of research design experience, on the basis of digesting and absorbing vibrating screen at home and abroad. Especially suitable for granular material classification. Advantages of this screen: 2YK1530 vibrating screen has high production capacity, high screening efficiency, reasonable performance parameter, high structure strength and stiffness, and convenient for operation and maintenance.
Related Products
You can get the price list and we will contact you within one business day!
Henan Zhengzhou Mining Machinery Co., Ltd.